Suppliers of top quality heavy standard trees and all types of Root Ball hedging plants including evergreen classics Ilex (Holly) Taxus Baccata (Yew), Prunus(Cherry Laurel).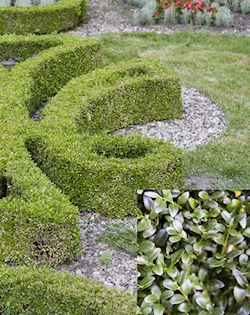 Here at New Leaf Hedges we are passionate about our products and our service and are dedicated to supplying nothing but the best quality garden plants and trees.
We are family run business, we take pride in what we do and work closely with a diverse range of customers from interior and garden designers, florists and building companies through to private homeowners. We have grown steadily over the past number of years and worked tirelessly to establish a reliable network of partners to enable us to provide our customers with the quality and service they have come to expect. Whether you requirements are large or small you can rest assured that you will receive the same efficient, reliable and personal service every time.
We offer the finest selection of Hedging plants, Topiary trees, Shrubs and Specimen plants at competitive prices without compromising on quality.
We offer wholesale prices for the retail customer.
Family run business supplying plants and horticultural sundries to landscape gardeners, forestry and horticultural industries, and private individuals.
We pride ourselves on supplying only the best quality, hardy plant stock (including trees, shrubs, topiary and hedges) from the most reputable growers in the UK.
By using us, as your one-stop shop for all your horticultural needs we will save you time and money by sourcing the best quality plants and sundries at the best possible price. We can usually provide you with a full quotation within 48 hours and once accepted we will place all orders on your behalf and ensure that products are delivered in perfect condition to the right place at the right time.
To find out more about what we offer and how we can help you, please browse our website, give us a call on 01257401193 or send your details through our contact form.

Root Ball Evergreen Hedging